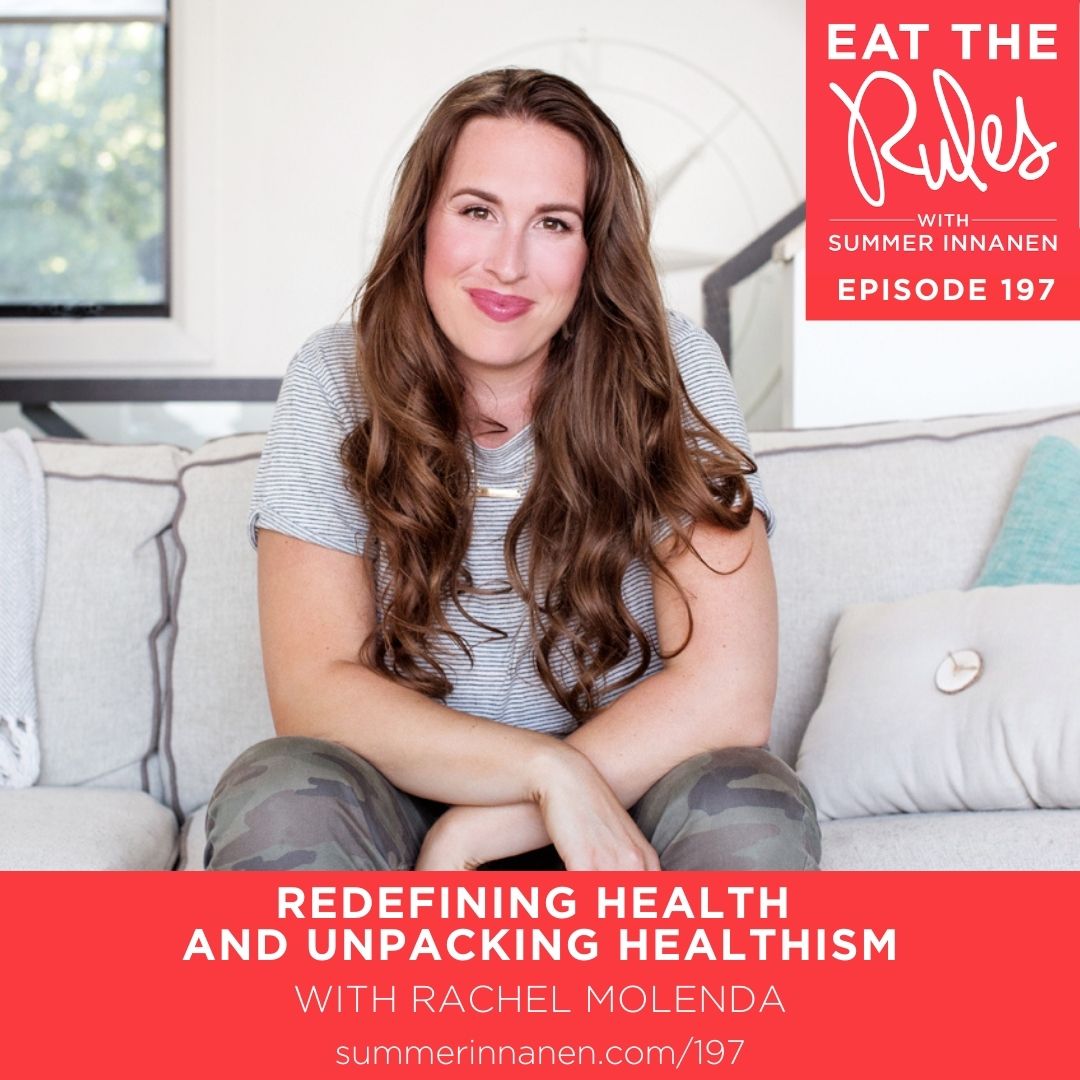 In this episode of Eat the Rules, I'm interviewing Rachel Molenda, Intuitive Eating & Body Image Coach and Host of the Fill Your Cup Podcast, about the influence of healthism on our relationship with food.
We also talk about how to tell if your health choices are disordered, and when is it the right time to focus on health.
In This Episode, We Chat About
Stream it Here
Other Ways To Listen
Don't forget, I'm on iTunes! You can be one of my kick-ass subscribers. Also, I would be SO GRATEFUL if you took 2 minutes to leave a review. Go here -> click "Reviews and Ratings" and then "Click to Rate".
Links Mentioned in Show
Connect with Rachel