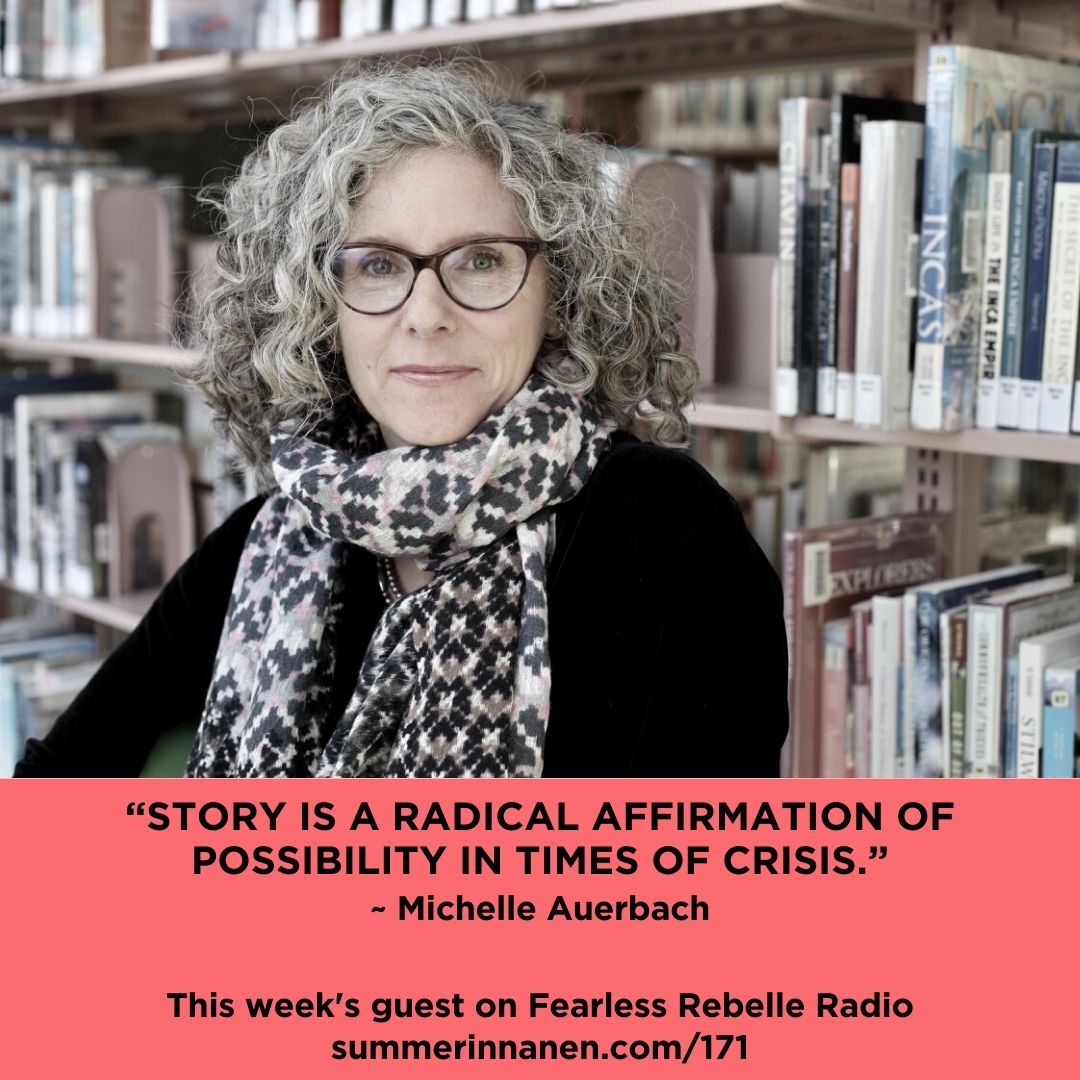 In this episode of Fearless Rebelle Radio, I'm interviewing Michelle Auerbach – Author of Resilience: The Life-Changing Skill of Story, on using stories to heal trauma.
We talk about how you can use stories to heal trauma, help others, become more resilient, and change our culture.
In This Episode, We Chat About
Stream it Here
Other Ways To Listen
Don't forget, I'm on iTunes! You can be one of my kick-ass subscribers. Also, I would be SO GRATEFUL if you took 2 minutes to leave a review. Go here -> click "Reviews and Ratings" and then "Click to Rate".
Links Mentioned in Show
Connect with Michelle